SPAT Group, a specialist EXHIBITION and CONFERENCE organiser since 1977, includes 4 entities:
SPAT ORGANISATION
SPAT Group makes available to you 40 years' expertise and its methods, tools and specialised teams for organising, coordinating and optimising your professional event, or part of it, whether an exhibition, a conference or a convention.
We shall be involved wherever and whenever you want, on a specific or overall basis, to alleviate your tasks and deliver innovative solutions and support for success!
Based on 40 years' experience and several hundred events, our customer list provides evidence of recurring exhibitions and our customers' loyalty.
Through integration of all trades involved in your event, you receive prompt reactivity on all matters. In particular, through integration of web design and AD/DTP, your ideas will take shape at once in style and relevance. SPAT Group designed and further develops its own computer and web tools, to be able to handle EXHIBITION and CONFERENCE issues directly. The success of these tools and the associated staff delivering a turnkey service equalling a top concierge service has appealed to many organisers, from the biggest to the smallest, for many years now.
Our design office and field teams have thorough knowledge of all exhibition venues and conference centres in Paris and throughout France where we carried out optimum installations, which guarantees consistent utilization of venues and an expert knowledge of specific issues or hidden costs.
As a specialist exhibition organiser, SPAT acts as an expert contractor to deliver your events, or part of them, and support, coordinate, anticipate and optimise your projects. Technical control, exhibitors management, and web platform form part of a wide array of services equalling top concierge services. Overall management of subcontracting, furniture, stand fitting, signage, security, safety and reception forms an offering that warrants you most favourable prices and full consistency of all players and suppliers' involvement. We have mastery of the entire exhibition organisation and production chain, from the initial exhibition plan to opening of the event.
From 20 to 1,000 stands – We have an answer and a budget adjusted to your exhibition.
As a PCO, SPAT provides support for conduct of your congresses, conferences or conventions, including a scientific secretarial service, a web platform to manage registrations and abstracts, innovative badge solutions, access control, poster sessions (Poster panels)
From 100 to 5,000 participants – We have an answer and a budget adjusted to your conferences, congresses, and conventions.
Outsourcing part of your tasks to professionals soon proves to be profitable and more flexible than any recruitment.
The delivered service is professional and its budget is under control.
Our remuneration is always clear and transparent and begins only after a study and mutual evaluation of the project and means. Our advice, studies and quotations are free and non-binding. For reciprocity, the study of your project involves a confidentiality agreement. In most cases, our remuneration may be partly indexed to the result, and the payment schedule will be adjusted to the funds available for the event to avoid generating a financial burden at the onset. As our structure involves reasonable overheads, our price is among the most reasonable in the market.
Last but not least, in most cases our remuneration is offset by savings made and the growth in your profitability.
If you are planning your first event, we offer 'First-time organiser' options to inform and accompany you, on a free-of-charge and non-binding basis, up to established feasibility of your project.
SPAT – High added-value services, and new revenue opportunities.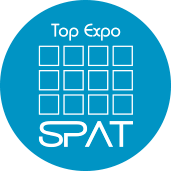 TOP EXPO: Organisation exhibition or trade show
Offers tradeshow planners multiple services, from a turnkey management to specific services.
In particular, we provide turnkey technical management of tradeshows, from overall installation to individual management of exhibitors and technical kits.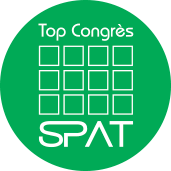 TOP CONGRÈS: organisation congress
Is the 'PCO' (Professional Conference Organiser), a member of MPI, providing overall management of a tradeshow, in terms of scientific, technical and registration management.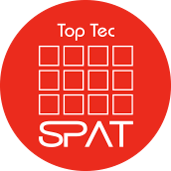 Top Tec: Exhibition technical & logistic support
We take in charge technical and logistics management of the show, including management of all the providers from the origin of the project to its realization, to ensure a consistent and efficient global service.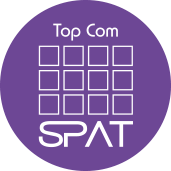 TOP COM: communication exhibition or trade show
Is the specialised Tradeshow & Conference PR agency. All communications, both written (print design) and electronic (Website design), will be handled by Tradeshow & Conference experts.