Tradeshow / Congress / Convention
Global Management or Targeted Services
Le groupe SPAT met à votre disposition ses méthodes, ses outils et ses équipes spécialisées pour l'organisation, la coordination et l'optimisation de tout ou partie de votre événement professionnel, salon, congrès ou convention.
Nous intervenons où vous voulez, quand vous voulez, ponctuellement ou globalement, pour vous apporter des solutions innovantes, vous accompagner au succès de votre événement.
First edition of your event
Stragegy "OK/KO"
Global risk assessment and in-depth contract analysis
(suppliers and customers)
Expertise
Consulting and Strategy
A well-defined strategy is the key to any successful event
PSAT guides you in developing your strategy. « Plan targeted actions and control costs to achieve optimised results ».
Our Expertise
Listening at
Analysis
Strategy
Implementation
Direction
Technical and logistics
Outsourcing production: a more flexible, less costly solution
So that you can concentrate on realising your ideas, we guarantee you a technical service based on over 40 years of know-how, a single point of contact (guarantee of consistency) and access to our models, processes and networks.
Our Expertise
Mastery of all exhibition trades
Experience of all the region's exhibition centres
Preferred partner of service providers in the sector
Organisation
Exhibitor management
Organisers, offer your exhibitors one or more high-performance, money-making platforms that reflect your image.
Increase your profitability and take the hassle out of exhibitor services. The single platform offers a complete service, from data entry and hotline support to on-site assistance.
To provide this service, we have developed a digital ecosystem consisting of three platforms and an application: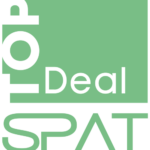 Top Deal Simplify the provision of the profit-sharing contract while preserving the very essence of human and commercial relations.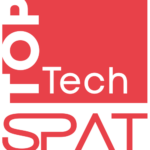 Top Tech Take the stress out of managing exhibitors with our all-in-one web platform!
Before, during and after the show, simplify your organisational work while earning extra income with this intelligent solution.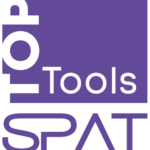 Top Tools A platform for managing communication tools.
No more intermediaries, no typing or transcription errors: save time thanks to automation.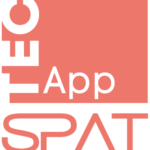 Tech App Exhibitor assistance in your pocket!
Your exhibitor will find all the information about the show,
Your exhibitor benefits from technical assistance on his stand if necessary
Promotion
Communication and marketing
Tailor-made communication
SPAT Group's specialised "communications" teams have expertise in every stage of promoting your event to target audiences (exhibitors/visitors/conference-goers/media/social networks).

Our Expertise
Defining the communication plan
Visual design and graphic charter
Print edition